Is The Thought Of Managing Social Media For Your Business Giving You Anxiety?
You've heard it a hundred times before: you need to be on social media! But as a business owner, who has time to figure out all of the ins and outs of each platform? And how can you even be sure where you need to be and what you need to do to get an ROI on that time? Will you even get an ROI? What's the point of social media for blue collar businesses anyway?
What's The Point Of Social For Blue Collar Businesses Anyway?
Many business owners think of social media as another way of selling – but that's a misconception and a mistake. Instead, social media platforms provide a place to meet your customers and potential customers where they are and establish relationships with them. That's why being on social media is an absolute must!
Your potential customers are not just going to Google to look for businesses to work with – they're going to Twitter, Facebook, Instagram, and Pinterest. They're looking to see who their friends are doing business with and they're looking to know more about the businesses they're considering inviting into their home.
Through social media, you can introduce yourself and your company to people who are looking for you and build trust. These platforms allow you to show your company culture, provide insight into how you do business, and really make your business personal. Why does that matter? Because, people like doing business with people they like!
Why Not Just Hire Someone To Do Your Social For You?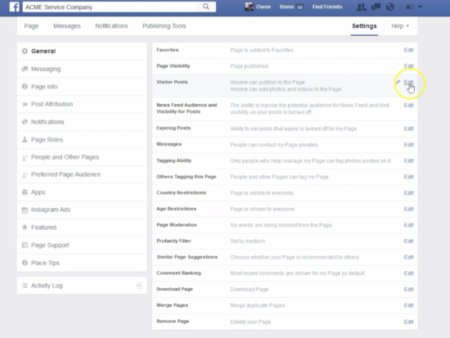 Great question. As we stated above, social media is about being social and building trust. The fact of the matter is: no one knows your business like you do, no one knows your customers like you do, and no one will be able to do your social media as well as you can. Managing your own social accounts allows you to really show your customers and potential customers who you are, what your culture is, and why they should do business with you. When you're the one tweeting and posting to your Facebook, you will come off as more authentic than you would with hired help. That's just a fact.
But Social Is So Time-Consuming, Where Do You Even Start?
One major reason why business owners aren't active on social is that they simply don't have the time. There are so many platforms and so many ways to make use of those platforms that it can be difficult to know where to start and where your time will be best spent. But what if there was a social training course specifically designed for blue collar businesses that could help you get the most ROI on time invested? What if there was a social training course that showed you how to: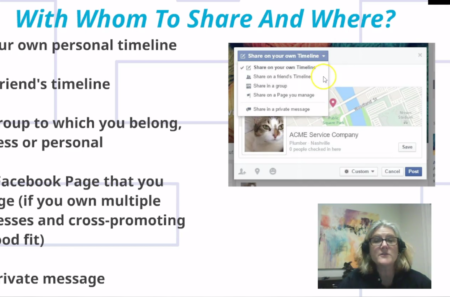 set social profiles and pages up right
build likes and add to your customer base
maintain good social accounts
create and run Facebook ads/target those ads
post (and what and when to post)
find graphics for posts
curate great content
and more?
What if there was a social training course that gave you the tools you need and taught you the necessary tips and tricks to really thrive on the biggest social media platforms and see a return?
For the first time ever, there is.
A Training Course Designed With You In Mind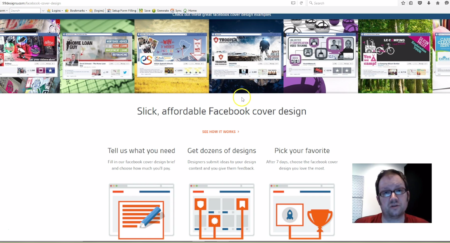 With the Social Media for Blue Collar Businesses course, you have the opportunity to go through social training that is designed specifically for blue collar businesses. This course, which is brought to you by a company that provides online marketing services to more than 100 blue collar businesses, offers step-by-step guides and video tutorials that allow you to bite off manageable chunks and learn to manage your social media when it's convenient for you. You can pause these tutorials when you need to, replay them when you need to, and watch them as many times as you like – which means you can go through the course at your own speed, without having to frantically scribble notes or remember what someone once said.
One Price, A Lifetime Of Learning
Once you enroll in the Social Media for Blue Collar Businesses course, you'll automatically have access to a variety of modules that will show you the ropes of Facebook and Twitter for business. We chose to start with these two platforms because they are the two largest social media platforms, but we will be adding modules on Instagram, LinkedIn, and Pinterest as well.
And once you're enrolled, you're enrolled for life! We'll continue to add modules as social networks change and come onto the scene, and as we add, the price of enrollment will go up. But by enrolling now, you'll get Facebook, Twitter, and all that's to come for the low price of $795. That's $795 for a lifetime of social media training, strategies, tools, tips, and tricks.
The course also includes two 30-minute phone calls with one of the course instructors, so should you ever run into a problem that you can't seem to solve on your own, you'll have the ears and expertise of Caryn or Jonathan at your disposal.
Enroll & Get Social!
Measuring ROI of your time spent on social can be challenging, but this course is designed to maximize that ROI and make managing your businesses' social accounts as easy, clear-cut, and profitable as possible. Will you get business as a result? Yes! But it will take time. Remember, social is about building relationships and relationships take time and effort. Make sure you're building relationships the right way and getting the most from your social media efforts – enroll and start your Social Media for Blue Collar Businesses training today!