Turn us loose to speak at your next event.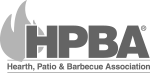 Book The Guys Together!
Carter and Taylor share the stage quite often, working off one another and bringing a one-two knockout style to association conventions and industry events.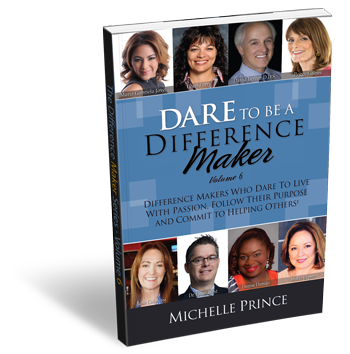 NEW! Carter & Taylor have been featured in a compilation book called Dare to Be a Difference Maker, Vol. 6. Each chapter is written by a business leader who wants their work to serve a bigger purpose. If you are considering booking the guys for your upcoming event, and you'd like to hear more of what they bring to the table first, email us and we will send you a complimentary copy of this book.

Book Carter Harkins
Carter wants to help people connect the seemingly everyday things they do in their business with the larger picture of meaning and purpose they desire for their lives, so it's natural for him to look for stories and metaphors that make those connections better understood. He's a creative idealist at heart, and so he uses the stage to paint a vivid word-picture describing what business ownership can truly be, if you open up to the possibilities. After an hour with Carter, you'll walk away energized and inspired to shift your business focus and practice toward people, and not merely profit.
Carter's Teaching Topics:
Building a Social Company Culture: 8 ways to be the kind of service business that's worth talking about.
Banish Price-Shoppers Forever: Get a better level of customer and improve your bottom line in 3 easy steps.
I Heart Reviews: How the culture of "Social Customer Care" can propel your business like a rocket.
Carter's Keynote Topics:
Customer Compassion: Connect with the bigger picture in your everyday work.
Everything is Marketing: Empower every person in your company to be brand ambassadors.
Be a Blue-Collar World Changer: Use the influence of your company to deeply serve and impact your community.
Your Responsibility to be Great: The world doesn't need another medicore service company.

Book Taylor Hill
The one thing you will say about Taylor is he is direct. He's also funny and relaxed and has a unique way of translating difficult technical speak into language everyone can understand. Taylor is a master storyteller and uses them to instruct, motivate and encourage his audiences. He is laser focused on the audience and let's them know he cares about them more than anything else in the world at that moment. Taylor brings the energy, value, and fun that you would expect from a keynote speaker.
Taylor's Teaching Topics:
Understanding Your Numbers for Growth: How to Get from your Current Company to Your Dream Company
Tape Measure Marketing: Tracking Your Marketing to Success
Online Marketing 101: What every Business Owner needs to Know about Online Marketing
The Online Marketing Landscape: An Overview of all the online services, what they do and why you don't understand most of them
Blue Collar Social Media: The New Frontier
Taylor's Keynote Topics:
Crap My Dogs Taught Me About Business: Leadership with Love & Laughter
Customer Service Marketing: How Customer Service Plays into today's Marketing and Business Growth
Who Do You Serve: Making Money through Great Service
Building an Amazing Staff: Building an Amazing Staff has more to do with You than Them
Why Culture & Community Count: Why You Really Don't want to go back to the 1950's Small Business Model
Treasure Quest: What You don't know can Shipwreck Your Dreams